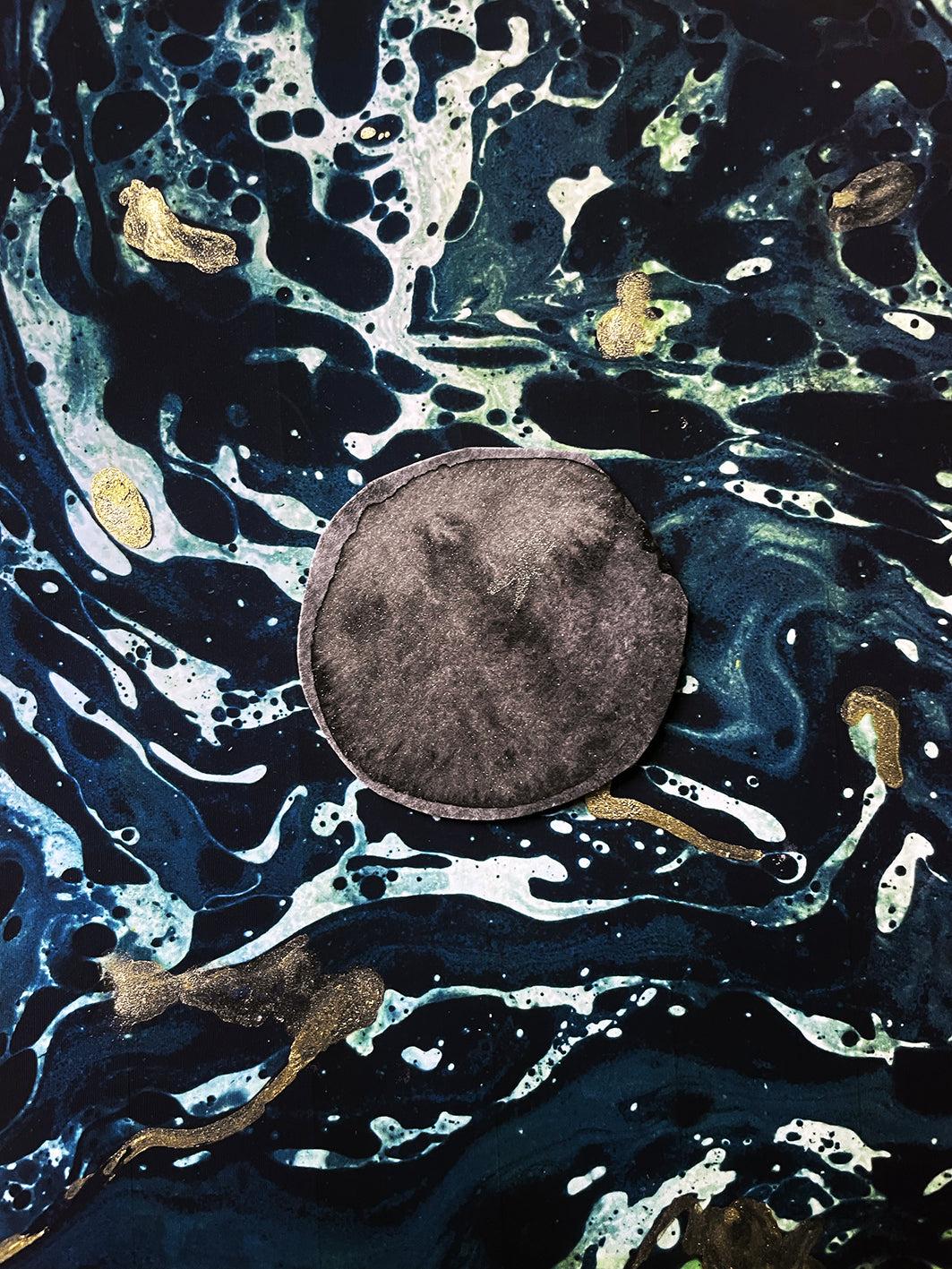 How to work with the new moon in cancer 17th July 2023
July's new moon in cancer goes exact on Monday 17th 19:31 GMT
Element: Water | Group: Cardinal | Ruling planet: Moon
Collective energy for the New moon in Cancer
July's new moon in cancer is the first after the summer solstice and, as such, is an opportune moment to set some new moon intentions to help shape and mould the rest of your year.

If you're at the beginning of your journey working with the lunar cycle, getting familiar with the essence and flavour of the zodiac sign that  the moon is aligned to when it's a new moon, can help you set the tone and direction of your new moon intentions.
 For a richer, more profound deepdive, delving into your natal chart; a celestial blueprint of the time of your birth and seeing which house cancer falls in can see you getting into the meaty specifics of what is helpful to explore. You just need to know your birth date & time to get yours mapped out, click here to discover yours.
New moon energy overview
The moon is at home in this sign and invites us to come home to ourselves. You may feel heightened sensitivity and empathy for those you care about, or yourself as the moon in cancer invites us to look at what makes us feel safe, secure and mothered (no matter what gender we identify as).
New moon in cancer Journal prompts
🌚

-What steps can I take to create a greater sense of security and comfort in my life,even when facing challenges?
-What areas of my life do I need to set boundaries?
-How can I communicate these boundaries effectively?
-How can I nurture & support myself over the next 6 months to reach my intentions?
Go deeper with the mid year moon diary
(July 2023 until 4th August 2024)
We've created a mid year moon diary; to help you embark on your journey with the moon after mid summer. 
What you can find inside the mid year diary:
 
Intro pages & working with the moon
Diary pages with the moon phase for each day
Monthly planning tools &  prompts
New moon intention pages
Full moon reflection pages
SCROLL BELOW TO SEE A SHORT VIDEO OF THE DIARY PAGES ⬇️⬇️⬇️
 
New moon in cancer
Intention setting page
Each cycle you'll get page to map your new moon intentions. Here you can find the date of the new moon, along with its corresponding zodiac sign, the element, group, ruling planet and ideas on what to focus on. 
The new moon pages allow you to:
Reflect on new moon intentions from the last moon cycle

Establish your focus for this cycle

Explore how you want to feel

Identify the inspired action you need to take

Write your intentions as affirmations

Finish with a new moon mantra
You can use the moon diary to set your intentions this cancer new moon, and in two weeks time (with the full moon in Aquarius ) use it to reflect on where you at, the narrative you want to invite into your life and to consciously let go of what no longer serves you.
Moon phases monthly overview
Every month you can see the main four moon phases for the coming period.
On these diary pages you'll find:
New moon prompts

🌚

Waxing first quarter journal prompts

🌓

Full moon journal prompts

🌝

Waning third quarter journal prompts

🌗

Date, zodiac sign & element of each moon phase
Space to summarise your focus for each moon phase

🖊️
WHAT'S INSIDE THE DIARY? SEE BELOW !
SOME RECENT REVIEWS OF THIS YEARS MID YEAR DIARY:
"I bought this as a gift for my daughter and it's absolutely gorgeous. The diary has plenty of space for writing, the paper feels lovely, the images clear and artwork is stunning. I would highly recommend this diary for anyone interested the moon phases." Tanya's review 29/06/2023
"I am so grateful for your planners. I have been using them now for a couple of years and find them so useful and in tune with things going on in my life. They bring me guidance and comfort during difficult times but also motivation and direction." Hannah's review 11/06/2023
"Received my mid year moon diary today and I am in love ❤️ there are so many opportunities to set intentions and reflect. I particularly love the 6 month intention/reflection page. We change our lives by living intentionally and this diary is the perfect aid to support that, thankyou Nikki xx " Rachel's review 07/07/2023