Gift Guide: Indie Sellers
In this first Christmas Gift Guide I'm celebrating some of my favourite indie shops and designers.

One of my besties, Lou Clarke's imagination never ceases to amaze me.

Her latest 'space oddity' collection is right up my celestial alley, with wonky adorning suns, shooting suns and geometric observatory windows. The perfect gift for the maximalist who loves statement jewellery. For some small but special treats, be sure to follow her Instagram for her '12 days of Christmas' for exclusive limited editions.

Pieces are made-to-order by Lou so get your orders in early before Christmas.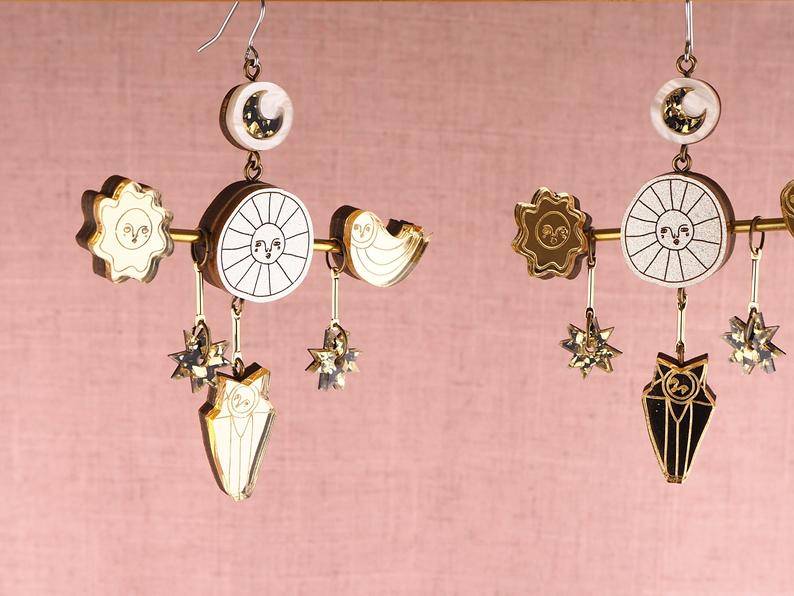 I've had the pleasure of meeting Nicola at various indie markets and absolutely adore her new palm lavender bags adorned with reassuring quotes. Perfect for adults & kids alike. 20p from each bag will go to a Donate4Refugees a charity.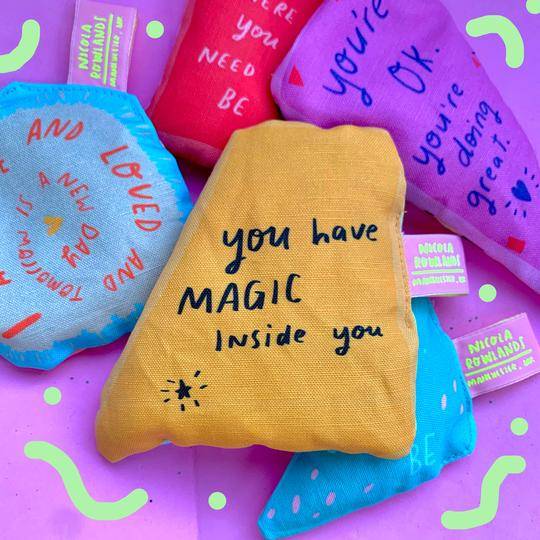 Run by the lovely Lou who has impressively grown her solo-run business to a small team producing all their sustainable garments in house. My favourites are their delicate pastel matching sets, though they do a wide spectrum of colours from sea foam green to dusty pink. You can even buy their scraps for craft projects to help them minimise their waste.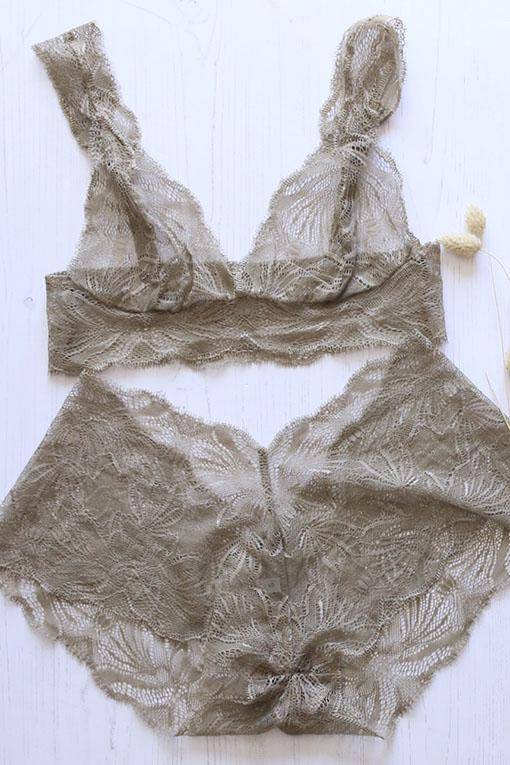 I couldn't resist including these mango earrings from a new discovery of mine, Anisha Paramar. Yes my dog is called Mango, which is why I gravitated to them initially, but on further exploring Anisha's contemporary costume which is a celebration of her Indian heritage (and having South indian roots myself) I've fallen in love with her pieces (fit for a Goddess).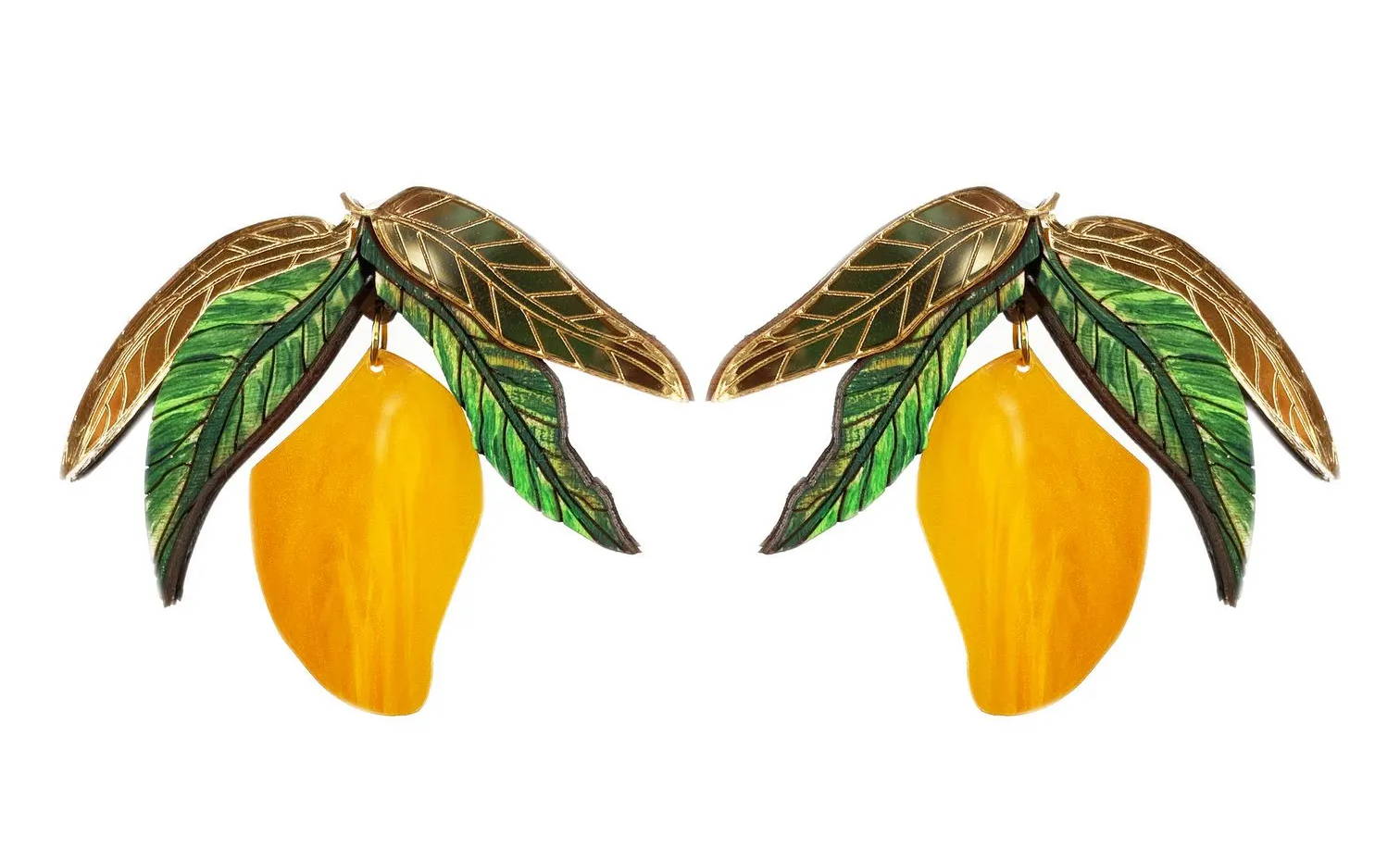 One for the dog lovers, Grace Percival's dog portraits really caught my eye; with her use of strategically placed marks, spots and dots to create lively illustrations of your favourite pooch. The deadline for portrait requests is December 17th.

Her Etsy is worth checking out for beautiful impressionist florals; Grace originally trained as a textile designer and you can really see her eye for colour and composition in her work.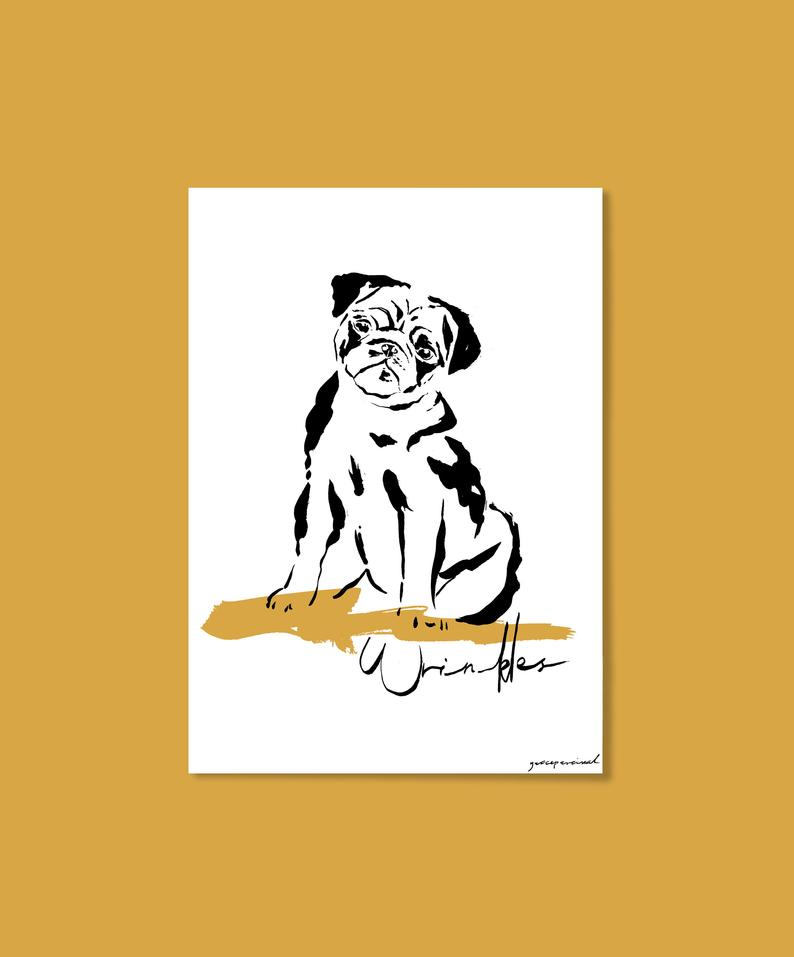 Lastly, I've put together a list of great stocking fillers (or secret santa gifts) from some of my favourite black-owned shops. I want them all!

---